Blessing of the Backpacks! For all going back to school, we invite you and family to come over to First Christian Church Pomona on Sunday, September 9, 2018 at 10am. We will be praying over both student and backpack, to share in the excitement as well as to comfort those who may be anxious. Invite friends and family!
How do we strengthen our hearts for the work of being the compassion of Christ in the world? The Compassion Practice is one way to increase our capacity for self-compassion and compassion for other people. This way of radical compassion is the way of Jesus. Rev. Dr. Julie Roberts-Fronk offers this course so that participants can learn practical ways to stay calm and centered, even in moments of stress. She will teach you how to develop your capacity for self-compassion and expand your ability to extend compassion to others, even in difficult moments.
The course covers the first half of the Compassion Practice as taught by the Center for Engaged compassion. The first session will be a mini-retreat, Sept. 1, 10 am to 2 pm, introducing three of the twelve practices. The three practices will be taught over a period of three weeks: Wednesdays, Sept. 5, 12 and 19, from 7-8:15 pm.
The cost of the course is $30.  Due to the nature of this course, plan to attend all sessions.  Registration closes August 26th.
Summer Bible Study with Amy-Jill Levine

The Old Testament
It's actually good news too
Dr. Amy-Jill Levine is an engaging teacher of all things biblical. Known for her work as a New testament scholar, she is also a presenter on one of The Great Courses, a video series of learning. Dr. Levine presents the material for the course on the Old Testament.
Each session is 30 minutes long and gives understandable information about the biblicaltext. Julie Roberts-Fronk will facilitate each session. If you've ever said, "I wish I knew more about the Bible," this is your opportunity to hear and able guide make it sensible and accessible. The Bible is our book; let's know it more deeply together.
Sessions will be held on the following Sundays at 9 am in the conference room.
July 1         In the Beginning
July 8         Adam and Eve
July 15       Murder, Flood, Dispersion
July 22       No Class
July 29       Abraham, Sarah and Hagar
August 5    Isaac
August 12  The Jacob Saga
The Sun Does Shine by Anthony Ray Hinton 
Book Discussion
"As he spoke, I felt he embodied peace, humility and hope. His story made me want to know more of his story so I bought the book. It is a page turner. It seemed a good idea to read it with other people so on July 1, 3:30-5, I am hosting a book discussion at FCC Pomona. Let me know if you plan to attend. " – Rev. Dr. Julie Roberts-Fronk
You may also contact the church office.
Book available for purchase here.
Gentle Yoga June 20, 7-8 Fellowship Hall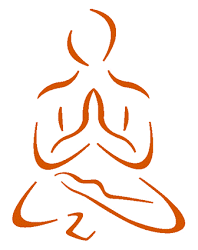 The class is led by Bonnie Schindler. This yoga can be done in a chair or on the floor. Bonnie modifies the moves to suit all levels. If you plan to do floor yoga, please bring your own mat. A freewill offering is taken.